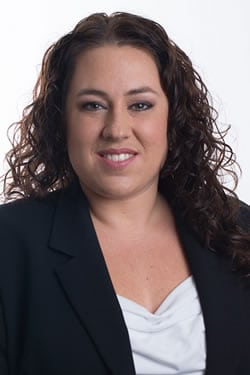 As someone who's watched family members go through the pain of divorce, I realize many view it as a life-ending event. However, while divorce is a life-changing event, it can also be a positive one. I've helped so many people through the process who tell me they have better lives once we've settled their matter. When a person is first starting to explore divorce, though, it can be overwhelming.
I became a Second Saturday leader to offer people an easy and affordable way to learn about the legal, financial and emotional aspects of divorce in one short seminar. Some of our attendees have told us: "I feel like now I have a framework to move forward and begin the divorce process" and "I gained a perspective from the pros, rather than getting lay opinions or advice from intrusive family or friends." Many marriages don't work out, and it's my goal to help my clients through the process with as little stress as possible and achieve a result they can live with for years to come.
I'm on the board of Gateway Community Action Partnership, a Bridgeton, NJ-based nonprofit focusing on addressing family poverty. I also organize an annual 5k/10k scholarship fundraiser in memory of the life of my uncle who was a teacher, William Nace. I also volunteer on the Board of Trustees for the Gloucester County Bar Association and am their president-elect and just finished serving on the board of my daughter's school's PTO. My husband Chris, a retail manager, and I live with our 13-year-old daughter Abby in nearby West Deptford; we spend a lot of time together as a family traveling to Abby's cheer competitions.
My Favorite Quote:
"Insanity is doing the same thing, over and over again, but expecting different results."
Please visit my Second Saturday directory listing