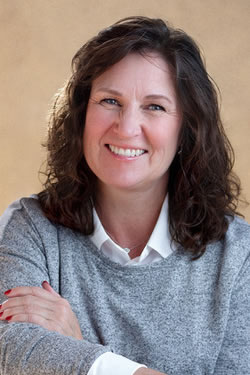 Several years ago, I started a new career as a financial advisor when my husband lost his job. I was teaching yoga at the time and didn't think that was the best career to support three teenagers with college looming, provide health care benefits for my family, and still have some of the flexibility I'd enjoyed for years to see my kids' athletic events and be involved in school and other activities, so I pivoted to a career as a financial advisor.
A little more than a year after that, my husband left, and after 25 years of marriage, we started down the path of divorce. And I found that divorce is overwhelming and confusing and expensive, in all a pretty out of control process.
I used to make vacation spreadsheets, complete with contact information of all the places to see and stay. And driving distances. And schedules and hours of operation. And of course, imbedded website links – that's normal, right? My "I got this, and I put it on a chart" self didn't know what hit her in this messy process. Grappling with the very real and very sad fact that we were getting divorced was devastating. My inability to rein in the process, and the complete unknown of how to move through it, was disorienting. There's so much about it I didn't handle well. There's so much I'd do differently if I knew then what I know now. There were so many times I wished I had resources to help me beyond the traditional "you're getting a divorce, get an attorney."
So I became involved in learning as much as I could about the different ways to divorce, and the pros and cons of the different types of divorce. I learned things to watch out for and make sure of. I became a divorce mediator, a Certified Divorce Financial Analyst®, a Retirement Income Certified Professional®, and a Collaborative Divorce Financial Neutral.  I joined the International Association of Collaborative Professionals and am now President-elect for Collaborative Divorce of Illinois, a group of professionals dedicated to furthering the collaborative process.
Bridge-ing brings all these divorce-related areas together, either in my practice or as a resource. I like to think of Bridge-ing as a Divorce Concierge Service that supports women in divorce far beyond the traditional litigation-oriented model. We bring women together to support each other in a positive, forward-moving fashion.
I am beyond thrilled to bring a nationally recognized divorce educational program that supports women who are considering or in the divorce process, Second Saturday®, to the Chicagoland area. Around for over 30 years and supported by the Women's Institute for Financial Education, Second Saturday® offers attendees the benefit of learning from divorce professionals in law, finance, and mental health.
For a whole bunch of reasons, my divorce didn't go well. We don't have a healthy post-divorce relationship. Some severe mistakes occurred in the process and settlement, and I don't think I truly knew what my options were throughout the divorce. I'm driven to make sure your divorce is as good as it can be, that you are as educated and supported as you can be. I'm passionate about helping you to have an outcome that's better for your family and more durable over time.
My passion is helping you have a better life beyond divorce.