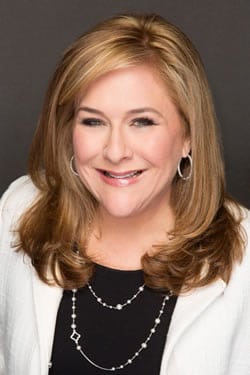 As a Second Saturday Leader, I work with women who are the main decision makers for their families. My own mother was overwhelmed with the decisions she needed to make when my father passed away, like paying the bills, balancing the volatility of the market, understanding her statements, organizing estate planning issues, and figuring out her taxes. It can be a difficult task to balance with the emotional consequences.
As a Second Saturday Leader, I want to inspire our workshop attendees. We empower them with information and knowledge to make more informed decisions.
I went to an all-girls high school, it was very motivating, as my school was very committed to showing us how powerful and abundant women can be. The first woman astronaut Sally Ride graduated from my high school, and that was our bar. I want to ask the women in my workshop: What will be yours?
Favorite Quote:
"You either get bitter or you get better. It's that simple. You either take what has been dealt to you and allow it to make you a better person, or you allow it to tear you down. The choice does not belong to fate, it belongs to you." — J. Shipp
Please visit my Second Saturday directory listing