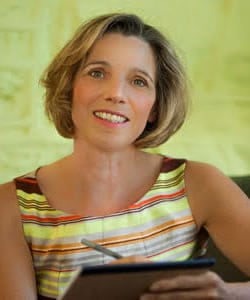 Jean Biesecker, a family law practitioner for over 30 years with a dual degree in law and Social Work, has a family law and dispute resolution practice primarily serving clients in Montgomery and Chester counties. With over 20 years of experience and training in mediation, Jean now devotes her solo practice entirely to non-court, dispute resolution processes, Mediation, Collaborative Law and unbundled services. She has been the leader of the Second Saturday of the Main Line, Divorce Workshop for Women since 2016.
Jean is passionate about her work with families, helping to develop opportunities for them to explore non-court alternatives to resolve disputes and direct their futures in mutual, decision- making processes. She has been an approved Mediator in special education matters for the Commonwealth of Pennsylvania's Office of Dispute Resolution since September 2011, is currently a Facilitator for Montgomery County Court's Friend of Court program in abuse matters and is a former Mediator for Montgomery and Chester Counties' court-connected custody mediation programs. Jean has also mediated pre-EEO complaints for the U.S. Postal Service REDRESS Programs, trained in elder mediation, and served as a Parent Coordinator for high conflict families in the Denver District Court.
Jean was an Adjunct Professor in the Mediation Clinic at the University of Pennsylvania Law School from 2015 until 2017 and is a former Adjunct Faculty at James Beasley School of Law's mediation clinical program. She is also a former co-instructor for Denver-based Dispute Resolution Professionals; trainer for Pennsylvania Child Welfare Competency-Based Training  and Certification Program as well as the Pennsylvania Council Of Children, Youth And Family Services;
Related to her mediation and collaborative law practice, Jean is a member of the Association for Conflict Resolution; Pennsylvania Council of Mediators; Association of Family and Conciliation Courts; International Academy of Collaborative Professionals; Collaborative Law Professionals of Southeastern Pennsylvania; Pennsylvania Bar Association Alternative Dispute Resolution Committee and Vice-Chair of the Collaborative Law Committee (2016 to date); Montgomery Bar Association Collaborative Law Committee (Co-Chair 2012 thru 2016).