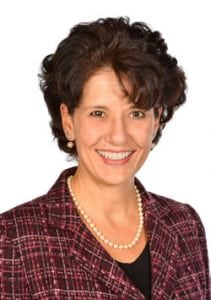 I'm a Second Saturday leader because I live to serve others. It's crystal clear to me that divorce just doesn't have to be as destructive as it can be when it's handled the traditional way, in the courts. There are so many other options! And, the workshop gives women the information they need to get the process off on the right foot. They are empowered, they feel better, they understand things they didn't even know they were going to need to know.
My fervent desire is for each woman who attends to have a better divorce experience leading ultimately to a better divorce outcome and more peaceful family lives after the fact.
When I'm not working, my favorite thing is to spend time with my husband, family and friends at our little lake place, in the camper and on the boat. It's an alternate universe and I absolutely love it.
A bit more About Laura
Laura Boedges, RICP®, CDFA™ has been a Second Saturday leader since 2015 and holds her workshops in St. Louis Missouri.
She is equipped with an inquisitive mind, a broad range of business experience, instinctive communication skills and a passion for helping people. Laura is particularly interested in helping couples and individuals navigate divorce. As a member of the Collaborative Family Law Association of St. Louis, Laura actively works to promote collaboration as a healthier, more constructive way to divorce.