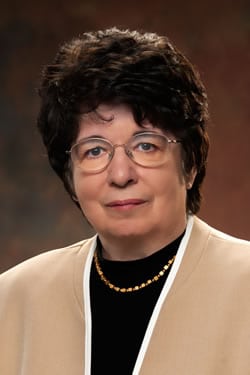 Rosemary Frank is a financial services professional who had prospective clients presenting post-divorce financial conditions that were obviously the result of uninformed decision making. She resolved to become involved in the divorce process by developing extensive expertise in this specialty area.
Rosemary has since counseled clients and their attorneys on the financial issues of divorce so as to help facilitate settlements that would enable more viable long-term financial stability. She will tell you what you need to know.
"Second Saturday has a mission, which I share, to educate and empower those going through one of life's most debilitating experiences. Divorce incapacitates even the strongest among us and this program enables me to provide a lifeline to people when they need it most. I, through the Second Saturday program, am able to offer insight and direction to a process that otherwise seems confusing and incomprehensible. –Rosemary Frank
Find out more about Rosemary's Second Saturday divorce workshop.