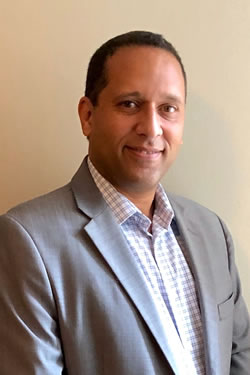 I knew I wanted to be Second Saturday leader the moment I heard about the local workshop. Only a month or two prior to learning of it, I've approached fellow mediators to put together a similar workshop. The proposed workshop aimed to educate attendees about the mediation option for them to reach a workable, fair and empowering agreement, all the while avoiding divorce court and excessive cost.
As someone who has personal experience growing up with one parent while my brother and sister with the other, I have a profound appreciation for the fallout everyone involved has to endure. Instead of being angry or resentful, I developed an admiration for those who choose divorce over the toxicity of a broken marriage.
Although divorce is probably the correct option whenever people reach it, it's never easy. The emotional toll divorcing couples bear can be lessened by taking control of the process. Second Saturday Divorce Workshop is one practical, efficient and effective educational tool that can make the process more tolerable and the outcome much more hopeful.
Between the pillars of my marriage lives our nine-month-old English Bulldog, Nala. To say that she consumes all of that space in between, would be an understatement. Neither my B.S. in Decision Science nor my master's in Conflict Analysis and Resolution have prepared me for Nala. My new five-year plan includes becoming a dog trainer on her account.
Perhaps my favorite poet, Kahlil Gibran's poem on marriage belongs to a different era when marriage was defined in the dictionary under the letter "E" for Evermore:
From: On Marriage by Kahlil Gibran
     But let there be spaces in your togetherness,
     And let the winds of the heavens dance
between you.
     Love one another, but make not a bond
of love:
     Let it rather be a moving sea between
the shores of your souls.
     Fill each other's cup but drink not from
one cup.
     Give one another of your bread but eat
not from the same loaf.
     Sing and dance together and be joyous,
but let each one of you be alone,
     Even as the strings of a lute are alone
though they quiver with the same music.
     Give your hearts, but not into each
other's keeping.
     For only the hand of Life can contain
your hearts.
     And stand together yet not too near
together:
     For the pillars of the temple stand apart,
     And the oak tree and the cypress grow
not in each other's shadow.