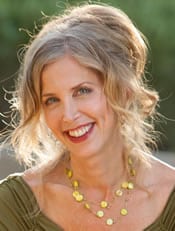 " It's Not What Happens, it's how you Heal with it!"
–Elizabeth Bryan
Candace and Ginita have been aided in their quest by Elizabeth Bryan, who works for WIFE.org and volunteers her time and talent at Second Saturday. Elizabeth has walked her own path.
Elizabeth Bryan is a nationally recognized author, artist and speaker. She is the Co-Author of Chicken Soup for the Soul: Count Your Blessings, and Soul Models: Inspiring Stories of Courage and Compassion. Her life's mission is promoting compassion and gratitude through all things creative.
Elizabeth shares her personal journey through a challenging divorce in order to help other women get through it with far less pain and financial hardship. She is a volunteer speaker at WIFE.org's nationally acclaimed workshop, "Second Saturday: What Women Need to Know about Divorce" and is a regular speaker on the spa and lecture circuit.
She lives in Southern California with a teenage son, 4 cats and 2 dogs. To learn more, visit www.ElizabethBryanStudio.com and www.SoulModels.net.