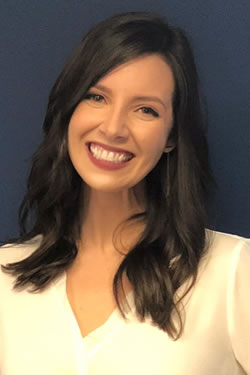 I am an associate attorney at McCoy Fatula, APC. I hold a bachelor's degree in political science with a minor in criminal justice from California State University, Long Beach. My passion for helping the community in family law started when I was an intern for JusticeCorps at the Long Beach Superior Court helping Pro Pers prepare and file documents in their family law matters.
I attended law school at the University of California, Hastings School of Law. During law school, I aimed to further my family law knowledge. I interned at the San Francisco Superior Court for the Honorable Michael I. Begert so that I could gain valuable knowledge of what judges look for when they are behind the bench.
Upon graduation, I moved to the greater Sacramento area to be closer to my family. I immediately started working at McCoy Fatula, APC as a paralegal before passing the California State Bar and becoming an associate attorney at the firm. I pride myself on educating the community on an area of law that many will encounter but is difficult to navigate alone.
I am the lead legal professional that presents at the Sacramento Second Saturday to provide the community with information about the divorce process. My hope is that our seminar help members of the community prepare themselves for their upcoming life changes and their prospective future.