Julianne Lepo, CDFA®
 "An emotional crisis does not need to be a financial crisis."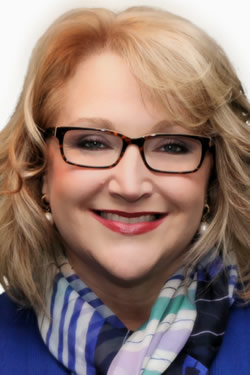 With over 25 years of experience in wealth management, Julianne Lepo, CDFA®, takes a personalized, multi-faceted approach in helping individuals navigate the many financial and emotional challenges that come with the divorce process. Julianne firmly believes that an emotional crisis does not need to be a financial crisis.  She is committed to empowering others, going through divorce, to make life-altering financial decisions with ease and confidence. As an advocate for her clients, Julianne often collaborates with divorce attorneys and mediators on providing financial analysis, negotiations, tax impacting, investment strategies and personal financial management.
Beginning her financial career as an advisor and coach, Julianne's focus has always been on equipping individuals with the critical guidance, knowledge, and tools to make smart choices in achieving financial stability. After personally experiencing the financial and emotional burdens of divorce from a 20-year marriage, Julianne is especially empathetic to others going through similar struggles. Her professional and personal background is what ultimately inspired her to establish Turning Tides Financial LLC, a Buffalo-based, woman-owned financial advisory firm that helps individuals through life-changing periods of transition, such as divorce, retirement, or loss of a spouse.
Julianne is a member of New York State Dispute Resolution and the Institute of Divorce Financial Analysts (IDFA), a leading national organization dedicated to the advancement of financial professionals in the divorce arena.
Julianne is committed to helping you navigate through these uncertain times, including answering one of the most frightening questions of all….."Am I going to be ok?"  She looks forward to being part of Your Team!
Securities offered through LPL Financial. Member FINRA / SIPC Investment Advice offered through Silver Grove Advisory Services, a registered investment advisor. Turning Tides Financial LLC and Silver Grove Advisory Services are separate entities from LPL Financial.
The LPL Financial registered representatives associated with this page may only discuss and/or transact business with residents of the following states: CA, FL, MD, NJ, NY AND OH