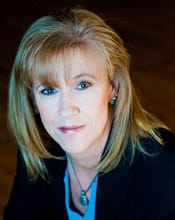 Lisa Byrne, Divorce Consultant, has been working in the financial services field for over 20 years. Lisa specializes in working with clients pre-divorce and helps them prepare cash flow analysis, budgets and financial statements. During the divorce process, Lisa works closely with clients and their attorneys in analyzing spousal support proposals, asset splits, social security maximization, and other important financial issues.
Divorce is a very stressful time for clients and Lisa's philosophy is to make the process as simple and easy as possible.  "Kitchen table counseling" is a term she uses to describe her practice; which means she will meet her clients in their home and work with them on their day to day financial issues.  It is not uncommon for Lisa to help a client hire other professionals in their lives such as a CPA, estate planning attorney, real estate agent or a mortgage professional and will even help clients navigate the car buying experience.
She is truly an advocate for her clients.