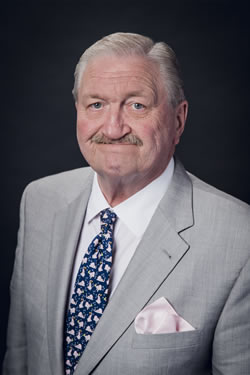 Having personally gone through the divorce process and also, in my 42 years in practice, watched so many of my clients destroy themselves; the need for education and unbiased information became obvious. When I discovered Second Saturday, I realized that this program is perfect for anyone before, during or after a divorce.
We, at The Main Street Group, saw in Second Saturday the opportunity to make a difference in our city, while at the same time enhancing our image in the eyes of the general public, the legal community and Richmond's mental health network. Literally, a win-win for all parties.
My hobbies are painting and drawing, fishing and gardening. I and our firm are financial supporters and volunteers for the following non-profits:
Richmond SPCA
Rockbridge Area Hospice
The Leukemia and Lymphoma Society
Habitat for Humanity
Make-A-Wish of Central Virginia
Comfort Zone Camp
Washington Redskins Alumni Association
Sophie House
Project INASMUCH
Georgetown, SC Wooden Boat Show
Second Saturday Divorce Workshops
Lexington, VA YMCA
Brookgreen Gardens, Murrells Inlet, SC
Rotary Club Memorial Day flag sponsorship
Please visit my directory listing to find out more about my workshop.