Alls Fair with Laura Wasser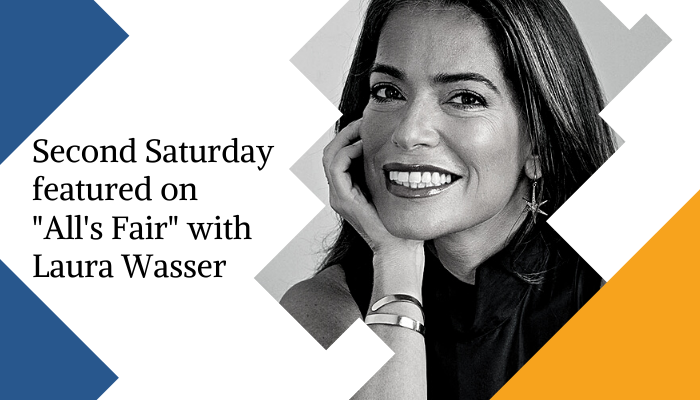 Check Out Second Saturday Founders on "All's Fair" Podcast with Laura Wasser
Have you ever wondered how Second Saturday co-founders Candace Bahr and Ginita Wall met? Or the difference between how men and women act during a Second Saturday Workshop? What about how the coronavirus pandemic has affected divorce?
You can get the scoop on this episode of the "All's Fair" podcast hosted by divorce attorney Laura Wasser on iHeart Radio.
The All's Fair podcast can be found on all major podcasting platforms, including:
Laura Wasser is a well-known expert in the divorce space and is also the creator of It's Over Easy, an online divorce service. She has actually presented at the Los Angeles-based Second Saturday Divorce Workshop in the past.
So, if you have 40 minutes to spare, get to know Candace and Ginita a little better and learn about the history of Second Saturday. You'll also hear about how Second Saturday has had to change in the face of Covid-19. Check out the All's Fair with Laura Wasser podcast today!