The Second Saturday Divorce Document Checklist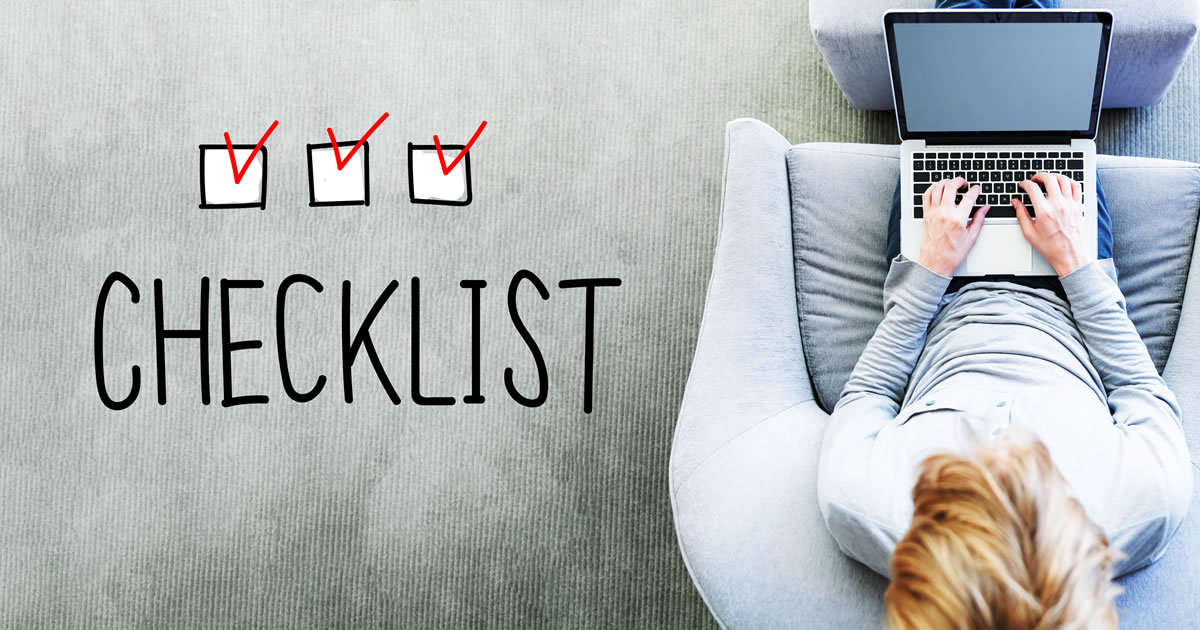 A Comprehensive List of Documents You Need to Prepare for Your Divorce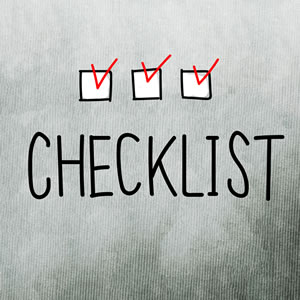 One of the primary purposes of your divorce settlement is to divide your marital property between yourself and your spouse in a fair and equitable way. (Hopefully, you and your spouse can agree on what is fair and equitable through divorce mediation or collaboration, but sometimes a judge will have to decide for you).
Your attorney can't help you develop a divorce settlement strategy until your marital property and its real-world value are accurately cataloged. You can make this process a whole lot easier by providing your attorney with documentation related to all of your property.
Many people make the mistake of deciding to divorce and meeting with an attorney before gathering these crucial materials, which can slow down the entire process. Here is a helpful divorce documents checklist to help you determine the documents you need to collect to assist your attorney.
If you are mediating your case, see our complete divorce mediation checklist.
Gather as many of these documents as you can before your first consultation:
Divorce Document Checklist
Work

Your federal, state and local tax returns for the last five years
Business tax returns if you and/or your spouse own a business
Proof of your income for both spouses (W-2, pay stub, bank statement with direct deposit, etc.)
Stock options that you and/or your spouse have
Employment contracts for both spouses
Benefits statements for both spouses

Savings and Investments

Bank statements for all of your accounts
Certificates of deposit
Trust documents
Stock portfolio statements
Your 401(k) statement/retirement account statement (for example, IRA)
Your spouse's 401(k) statement/retirement account statement (for example, IRA)
Pension statements
Online account statements (Paypal, Venmo, Zelle, and any other payment systems, peer-to-peer payment services, digital wallets, etc.)

Property and Assets

Mortgage statement for all homes owned
Property tax statements for all property owned
Loan applications (includes car loans, refinances, home improvement loans, etc.)
Deeds to all real property
Car registrations for all vehicles
Utility bills for all properties
Personal property appraisals (for example, jewelry, equipment, artwork, etc.)
List of major personal property (Include anything of significant value, such as jewelry, artwork, equipment, furnishings, high-end clothing, etc.)
List of property owned by each spouse prior to marriage (It is important to distinguish property that is not marital property)
Car insurance policies for all vehicles
Home insurance for all properties

Estate Planning Documents

Health insurance policies for you and your spouse
Life insurance policies for you and your spouse
Wills for both spouses
Living trusts for both spouses
Powers of attorney for both spouses
Durable powers of attorney for both spouses
Advance healthcare directives for both spouses

Other

Credit card statements for all credit cards
Any additional insurance policies (for example disability insurance, long-term care insurance, etc.)
Documentation of inheritance received by either spouse
List of major gifts from family members
List of all other major bills, such as medical bills, college tuition, and even your child's dance classes
Monthly budgets
Document Gathering Tip One: Start Before the Divorce
Gathering all of these documents is probably going to be a long and arduous process no matter what. However, an angry and emotional spouse can make things even harder by refusing to hand documents over or even trying to hide assets. It is a smart move to begin cautiously gathering as many documents as you can before you announce your intention to divorce your spouse so that they won't try to hamper your efforts. If your spouse is the one to ask for a divorce and actively tries to hide documents, you can always seek a court order to require them to hand over the information that you need.
Document Gathering Tip Two: Bring Copies to Your Consultation
Your divorce attorney can't begin to plan your divorce settlement or design a basic proposal until he or she understands the scope of your estate. Make copies of all the documents you can get your hands on and guesstimate if you can't get hold of a particular document. Bring all of this paperwork to your divorce attorney consultations. Your attorney will appreciate this greatly! As a bonus, the more documents you can get on your own, the fewer hours your attorney will have to spend trying to legally force your spouse to turn them over, which means lower attorney fees for you!
Want even more advice on how to prepare for your divorce? Consider attending a Second Saturday Divorce Workshop, where you can get useful divorce advice from local experts.