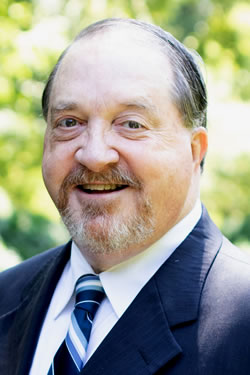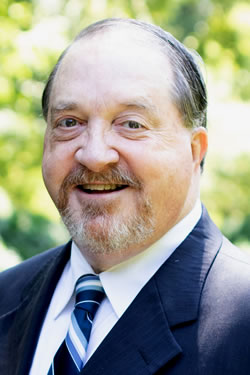 The reason that I am a Second Saturday Leader is that I want to help women who are going thru divorce to get a fair settlement and survive financially.
A fair settlement is not just fifty percent of the assets and no maintenance. Second Saturday has offered us a forum to help educate participants. Only thru education can participants determine if they obtain a fair and equitable settlement.
Having owned a local CPA firm for over thirty years I have seen a lot of bad divorce settlements. I feel thru educating the participants they can better cope with their divorce and empower participants to fight for what they deserve. I feel thru proper education you can deal with most anything. My Second Saturday Group of specialist have given the participants the education what they need and want.
One thing that I did was to help educate local attorneys on financial issues of divorce. Over two years I sent out twenty-four financial divorce tip letters to every divorce judge in Kentucky and local attorneys. I had over thirty e-mail to various judges asking me to continue my financial divorce tip letters because they learn a lot. I offered to teach a course at the local bar association. The local bar accepted my offer to teach a course on financial errors of divorce in which they had the largest turnout of divorce attorneys in Fayette Kentucky history attend my class. Several attorneys came to me before the class that they indicated that they changed their divorce settlement agreement because of my financial divorce tip letters. The local judge came to me and indicate to me that we need your expertise. Do not expect your attorney or judges to know everything.  Every Certified Divorce Financial Analyst has a lot to offer and thru Second Saturday it has offered us a forum to offer your expertise.
I am a member of the Rotary Club of Lexington which mission of Rotary is to encourage and foster the idea of service as a basis of worthy enterprise.
My hobby is skeet, sporting clay, and pistol shooting.
My favorite quote is " Your word is your bond."
My Second Saturday Team

Group Picture of Speakers at Central Kentucky Second Saturday Divorce Workshop, from left to right.
Julie Evans – LCSW
Karen Bishop – Realtor© of Keller Williams Greater Lexington
Douglas I. Donald – MBA, CPA, PFS, CPRC®, CDFA®, CRFAC® – Leader of Central Kentucky Second Saturday Divorce Workshop | Investment Services | Divorce Financial Solutions LLC
Amy Stutler – Law Clerk of Jenny Scott & Associates PLLC
Jenny Scott – Family Attorney & President of Jenny Scott & Associates PLLC
Angela Thurston Poindexter – Sales Manager/Sr. Loan Officer/Mortgage Planner, NMLS#13556 – Fairway Independent Mortgage Corporation
Missing in group picture:
Jennifer C. Williams –Productivity Coach, Broker Associate of United Real Estate