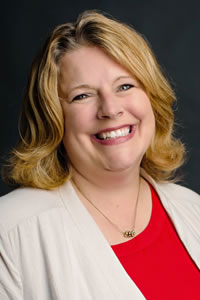 Being a Second Saturday Leader is essential because I genuinely believe in educating people before they make significant financial decisions. After watching a family member go through a divorce late in life, I saw how complex the process could be for the entire family. Dealing with divorce involves more than emotional complications; the financial situation is likely to change considerably as well.
As a Second Saturday Leader, I want to provide people with financial and emotional information before making a life-altering decision. I want to be that point of guidance for individuals to feel a sense of comfort and encouragement.
I am the Vice President of Vintage Financial Group in Omaha, Nebraska. I specialize in retirement income planning, financial needs analysis, estate planning, and I also focus on helping families in transition. I am a Certified Divorce Financial Analyst® and have received recognition as a member of the 2022 Million Dollar Round Table. I am proud to be a member of WIFS – Women in Insurance and Financial Services – and I am currently serving as Treasurer of the National Board of WIFS.
I am also on the steering committee for 100 Women Who Care – Bennington, a group that I began to connect local non-profits with women and donations in the community. My husband Rick and I have three children, Ashly (24), Alex (21), and Eli (20), as well as a Saint Bernard puppy, Ivy. In my free time, when I am not making sure the puppy doesn't make a mess or attending my children's events, I enjoy watching true-crime shows or listening to podcasts.
Recommendations made by the CDFA® (Certified Divorce Financial Analyst®) professional for the purchase of products and services are not part of the divorce-planning services provided by the CDFA® professional.
Million Dollar Round Table (MDRT) – 2022 annual membership demonstrates qualifying production and meeting minimum production levels and pay annual dues. Qualification should not be perceived as a recommendation or an endorsement of services – additional information available at https://www.mdrt.org/join/member-requirements/
Insurance products issued by Principal National Life Insurance Company (except in NY) and Principal Life Insurance Company®, and the companies available through the Preferred Product Network, Inc. Securities and advisory products offered through Principal Securities, Inc., Member SIPC. Referenced companies are members of the Principal Financial Group®, Des Moines, IA 50392. Mindy Helfrich, Principal National and Principal Life Financial Representative, Principal Securities Registered Representative, Financial Advisor. Vintage Financial Group and Second Saturday are not affiliates of any company of the Principal Financial Group®. 2738873-032023